Select from our services and see how we can turn your home performance into SAVINGS!
The goal of home performance is to ensure that buildings can and should be made safe, comfortable, durable, and energy-efficient. This requires looking at all areas of your home, your residential eco system. Our certified technicians calculate, measure, and analyze your home so that they can fully understand the way your home works and operates to make the best recommendations without off-setting the balance of how it affects you.
Understanding your residential eco system, allows us to solve issues like chimney back-drafting that arise from interactions between the building's shell and mechanical systems.
JL Advenco uses a diagnostic approach to problem solving. Experience and observation, coupled with pressure diagnostics, infrared imaging, and combustion analysis, allows us to diagnose and correct the most challenging building performance problems.
Your Residential Eco-System needs to be airtight if it is going to provide the desired comfort levels in summer and winter. Air infiltrates in and out of your home through every hole, nook, and cranny.
About one-third of this air infiltrates through openings in your ceiling, walls, and floors. Primarily: Fans & vents (4%), Doors (11%), Windows (13%), Electric outlets (2%), Ducts (14%), Plumbing penetrations (13%), Floors/Walls/Ceilings (30%), and Fireplaces (13%).

The benefit of our Home Performance services is the reduction of electric bill charges which ultimately saves you money.
Home Assessment
Air Leakage
Air Conditioning Duct Leakage
Caulking and Weather-Stripping
Infra-red Temperature Imaging
Duct Blasting
Click Here to Schedule Service
Our team of certified professionals provide insulation to help which helps reduce the costs within your home at your own comfort. Insulating your home saves energy (which saves you money), keeps you warmer in the winter and cooler in the summer, and is one of the best things you can do to protect the environment.
Heating and cooling account for 50-70% of the energy used in the average American home. Inadequate insulation and air leakage are leading causes of energy waste in most homes.
Why Insulate?
Saves money and our nation's limited energy resources.
Makes your house more comfortable by helping to maintain a uniform temperature throughout the house.
Makes walls, ceilings, and floors warmer in the winter and cooler in the summer.
When you install attic insulation, youre on your way to reducing energy costs. Adding insulation significantly increases energy savings, and enhances the overall quality of your indoor environment.
A recent study conducted at Harvard University School of Health on energy consumption, found that nearly 65% of U.S. homes (46 million) have insulation levels that are below the 2000 IECC (International Energy Conservation Code) levels. This equals to more than 800 trillion BTUs (British Thermal Units) that could be saved each year. Properly insulated new homes would save 300 billion BTUs each year. This equals 28 supertankers of crude oil and 300 billion cubic feet of natural gas.
Click Here to Schedule Service
Learn about Insulation
We use HeatBloc-75, a radiant barrier coating that is a water-based, low emissivity (low-e) product and an excellent replacement for foil or metalized plastic film radiant barriers. In many situations, HeatBloc-75 is the only economical way to retrofit a radiant barrier since it may be safely applied in enclosed areas at a low cost.
Advantages of spray-in radiant barrier:
Low emissivity, high reflectivity
Permeable, does not trap moisture
Easily installed using standard airless or air atomization spray equipment or rollers
Does not block cellular or antennae signals as can occur with foil products
Excellent investment, normally saves 8-12% of AC costs, improves comfort levels
Improves efficiency of existing insulation
Only economical way to retrofit radiant barrier to existing structures
Increases the value of your home
Click Here to Schedule Service
Learn more about Radiant Barriers...
Our many glazing options enable us to produce a window that will provide year round comfort and energy savings. Dual pane insulated glass, created by sealing two single panes to a spacer, establishing an insulating chamber, is nearly twice as efficient as a single pane of glass at reducing heat loss. The transparent metallic coating on our optional LoE (low emissivity) glass filters out solar radiation, thereby reducing heat gain in summer and heat loss in winter, for maximum comfort and energy efficiency. Many of our windows are available as ENERGY STAR qualified to ensure high energy efficiency and savings.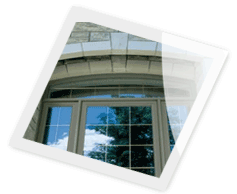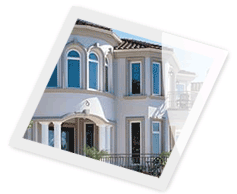 Why Buy Vinyl Windows?
Energy Efficiency. Vinyl is a great insulator, superior in its resistance to heat transfer. Dual weather stripping, standard on many of our windows, creates a tight seal, maintaining the efficiency of the window and effectively eliminating drafts.
Durability. All of our windows are thoroughly tested for structural and thermal performance, to ensure they hold up under extreme weather conditions. Silver Line windows are also tested and certified to meet AAMA standards for forced entry resistance, for your protection.
Convenience. Our windows are low maintenance and are designed to provide a lifetime of enjoyment and easy care. Color is consistent throughout the vinyl, making scratches virtually invisible and eliminating the need for painting. Tilt-in sashes allow for safe and easy cleaning from within the home with just soap and water, keeping the windows looking like new for years to come. A well-designed balance system ensures smooth, easy sash operation and never needs adjusting. Sashes open and close effortlessly for as long as you own your home, regardless of the temperature or humidity level outside.
Appearance. Our attractive window options help homes achieve their own unique style. Many of our windows are available in a choice of white or beige. An optional interior oak laminate, available on certain models, provides the warm, rich look of wood, without the maintenance. Curbside appeal is enhanced with several of our appealing exterior frame profiles. Optional color-coordinated grilles come in variety of different styles and patterns and are sealed inside the glass for carefree cleaning. With a wide selection of shapes and sizes to match almost any design, stunning window combinations can be created.
Reliability. We stand behind our windows, backing each one with our Limited Lifetime Warranty. This warranty, which covers the window, the insulated glass, and the window hardware, will bring you peace of mind for as long as you own your home.
Click Here to Schedule Service
Our team of certified professionals provide calculations and advise for the installation of solar panels to help keep your house which will help reduce the costs within your home at your own comfort.
Solar energy is the cleanest, most abundant, renewable energy source available. And the U.S. has some of the richest solar resources shining across the nation. Today's technology allows us to capture this power in several ways giving the public and commercial entities flexible ways to employ both the heat and light of the sun.
Why Go Solar?
Savings Every Month. A solar electric system powers your home so you use considerably less electricity from the public utility.
Hedge Against Rate Hikes. Offset energy prices and unpredictable rate hikes by generating your own free power for decades.
Protect The Environment. Most electricity is generated by burning coal that emits pollutants into the atmosphere. Solar electricity comes from a clean and renewable source the sun.
Reliable Power. Our solar modules generate power for decades and are backed with a limited 25-year warranty on power output.
Installation Expertise. Our nationwide installer network ensures that there's a solar expert close to you, ready to come to your home to determine your energy needs with a free consultation.
Increased Property Value. Solar is a smart upgrade that makes your home more desirable & valuable.
Click Here to Schedule Service
Learn more about Solar Panels...
SunTex is a unique woven mesh that can block 80-90% of the suns hot rays before they enter your windows. SunTex is ideal for use as a shading fabric on windows, and offers good ventilation. This heavy-duty fabric made of strong vinyl-coated polyester is resistant to pet damage. Developed originally for use in outdoor furniture, SunTex is mildew and fade resistant and needs only an occasional cleaning with mild soap and water.
Get instant relief from the suns heat!! Available in 5 colors: Black Grey Brown Stucco & Beige
Phifer Products vs Others
Other products have drawbacks:
Window film or window tints cannot be removed, sometimes bubble up in the heat and often void manufacturers warranties; interior solar window shadings such as indoor window film or blinds or insulated drapes do not block, reflect or absorb the solar rays before they pass through the glass, allowing heat build-up.
Why Get Solar Screens?
According to the Department of Housing and Urban Development: A good way to keep your house cool in the summer is to shade it from the outside. Any way that stops the sun before it gets through the glass is seven times as good at keeping you cool as blinds or curtains on the inside.
Click Here to Schedule Service